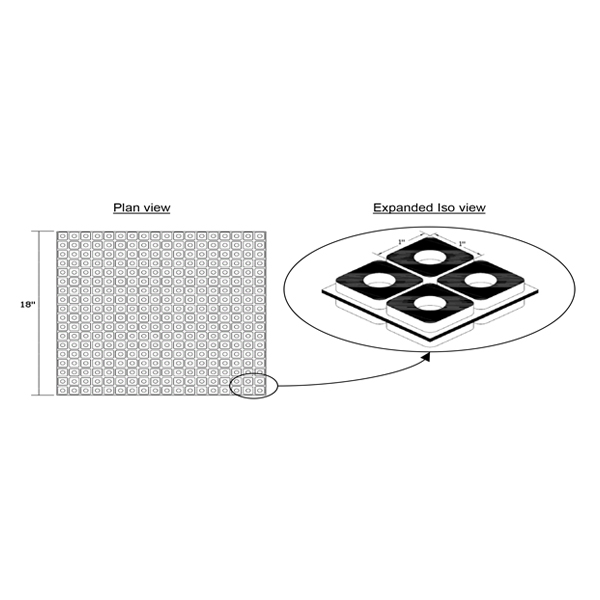 ECRMP Easy-Cut Rubber Mounting Pad
Wherever bolting is to be avoided and minor, non-critical vibration conditions exist.(pumps, motors, airconditioning units, generators etc.)
Request a Quote
Product Description
Notes
Material: High quality ozone and water resistant 55 duro elastomer blend
Maximum loading: 60 lbs/sq.in.
Working range: 15 to 55 lbs/sq.in.
Features
Waffle pad" design with inbuilt suction cups.
Easy-Cut" (by hand!) design allows flexibility of pad size to suit job site requirements.
No bolting required.
Simple field installation.
New 1″ modules offer greater versatility to cut to exact size requirements to match equipment base e.g. 2″x2″, 3″x3″, 2″x5″ size pads etc.
Application
Wherever bolting is to be avoided and minor, non-critical vibration conditions exist.(pumps, motors, airconditioning units, generators etc.)
Specification Sheet